Samsung 850 EVO 500GB 2.5-Inch SATA III Internal SSD
Compare
Description
Unlock Your Computer's Potential
Samsung's 850 EVO series SSD is the industry's #1 best-selling* SSD and is perfect for everyday computing. Powered by Samsung's V-NAND technology, the 850 EVO transforms the everyday computing experience with optimized performance and endurance. Designed to fit desktop PCs, laptops, and ultrabooks, the 850 EVO comes in a wide range of capacities and form factors.
*Based on 2015 NPD reported revenue in the US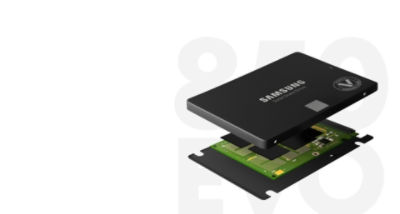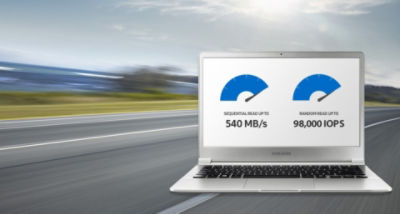 Uncompromised Performance
The 850 EVO optimizes performance for your daily computing tasks, boasting sequential write speeds up to 520 MB/s with TurboWrite technology and sequential read speeds up to 540 MB/s. Plus, RAPID mode to further boost performance for up to 2x faster** data processing speeds by utilizing unused PC memory as cache storage.
**Compared to same drive w/out RAPID enabled
Guaranteed Endurance and reliability
The Samsung 850 EVO maintains high performance, optimized endurance, AES 256-bit hardware-based encryption***, Dynamic Thermal Guard, and a 5 year limited warranty****.
*** AES 256-bit hardware-based encryption is compliant with advanced security management solutions, such as IEEE® 1667 and TCG™ Opal.
**** 5 years or TBW (120GB/250GB: 75TBW; 500GB/1TB: 150TBW; 2TB/4TB: 300TBW), whichever comes first.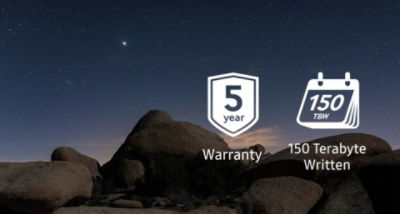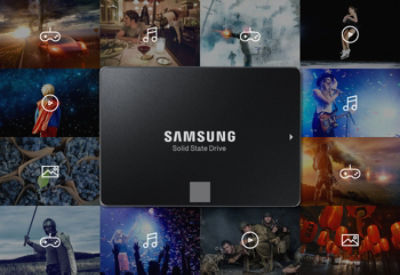 Capacities Range up to 4TB
More storage options that are just right for your needs. Samsung offers the 850 EVO in a full range of capacities up to 4TB. With the industry's first 4TB SSD for client PCs, you can store more data on a single SSD than ever before.
Multiple Form Factors for Almost Any Need
Samsung has designed the 850 EVO in multiple form factors with compatibility in mind. The 2.5-inch size is designed to fit most desktop PCs and laptops, while the SATA-based M.2 and mSATA are ideal for ultra-slim mobile computing.